Computer Group Pros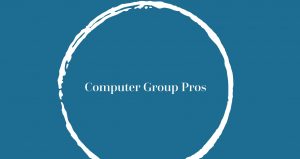 Here at Computer Group Pros we operate based on one key word. Efficiency. We pride ourselves on being a +EV sports betting outfit that delivers winners in the long haul plain and simple.
We have a state of the art algorithm program we use to run thousands of simulations daily on games to give us the best results. Our edge versus bookmakers is what keeps our customer will a smile on their face.
Our results produce dispassionate analysis that is unique and holds a strong edge over any human handicapping.
*
We have zero human emotion into our handicapping and rely 100% on our algorithm computer programs. Books know they can bet humans because of emotion. Books know they can't beat algorithm software like ours.
Come join Computer Group Pros and let our computer software do all the hard work while you sit back and enjoy the winnings.
Recent Accolades
2018 All Sports 257-236-2 +21.7
*2018 MLB* 131-119-1 +29.5*
*2017 NCAA-FB 30-28-2 -13.2*
*2017/2018 NCAA-BB 120-107-1 +15.6
*2017/2018 NBA 91-69-2 +59*
*2017 NFL 26-18-1 +26.1*
*2017 NFL-X 9-2-1 +30.2*