Sweet 16 Thursday Smart Money Report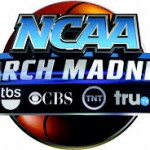 I'm doing a Special March Madness Sweet 16 blog the "Smart Money Report" edition is here to help you guys out. I'm going to give you a first hand look behind the betting window. Make sure to check back here for the rest of the Tournament as I utilize all my sharps aka professional bettor contacts, Las Vegas Oddsmaker contacts, and NYC bookies to give you the info on what's happening behind the counter in the College Basketball betting marketplace with every game on the board.
Thursday
Marquette vs Miami-FL (-5.5, O/U 127)
My Vegas oddsmaker contact opened this at Miami-6 and was bet down with Marquette money when the news that Reggie Johnson would not play. Sharp money bet Marquette down to +5 where the love stopped. So sharps like Marquette at +6 and +5.5 so basically anything above the key # of 5. Nothing to report on the total from the desert. Here in NYC this opened at 5.5 and sharps took the hook at +5.5 with the dog but once the line settled at 5 the love stopped like in Vegas.
Arizona vs Ohio State (-3.5, O/U 134)
My Vegas oddsmaker source said sharps are split on this game as well as the general betting public. He has taken Arizona money at +4 and Ohio State money at -3.5 from different sharp groups who don't see eye to eye on this game. He did open the total at 132.5 and was bet up to 133.5 with some support for the Over early in the week. Here in NYC a little different story from sharps as they were more inclined to take the points with Arizona at +4. Things have settled at 3.5 where all has been relatively quiet according to my local bookie source. The total opened at 132.5 and was bet up to 134 with Over support coming in.
Syracuse vs Indiana (-5.5, O/U 136)
Out in Vegas on the strip nothing to report early in the week on the side or total of this one. My Vegas oddsmaker contact told me with both teams being "public" teams they expect very balanced 50/50 acdtion on this game. After speaking with my local bookie contact in NYC nothing to report early on the side. He told me if sharps really liked Cuse here that 5.5 which is right above the key # would have probably dissappeared early in the week. The total was bet up a half o f tick from 135.5 to 136 with a little over support coming in.
Lasalle vs Wichita State (-4.5, O/U 135.5)
Early sharp support coming in on Wichita State who opened at -3.5 and were quickly bet up to -4 once the numbers were released at my Vegas oddsmaker contacts shop on Monday. All has been quiet on the side the past few days. He opened the total at 134 and was bet up to with support for the Over coming in. Here on the east coast my NYC bookie source told me they opened up Wichita State at -4 and still took in Wichita State money moving this line up to -4.5 come press time. They opened the total at 134 and it's been all sharp Over money pushing this up to 135.5 come press time.
You'll be hard pressed to find a handicapper who is coming into the Sweet 16 as hot as me.. We're on a 15-4 (79%) Big Dance Run! If you want to make some money for the rest of the Big Dance I suggest you look no further. Sometimes I agree with the early sharp moves and sometimes I don't. You can get my opinion in the Buy Picks section or by calling me directly at the office at (757) 462-9030.