Sweet 16 Preview: Coaching Impact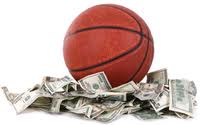 I always believed you can get by the first two rounds of the NCAA Tournament on talent alone if your team is really that good. The hard fact of the matter is from the Sweet 16 and beyond coaching is what is going to get you by. Of course stats, power ratings, ATS trends, and whatever handicapping methods are still useful.
The key to look at is how your coach stacks up against his competition can make or break you covering a point spread this late in the Tournament. Last year we were introduced to Brad Stevens of Butler who led his team to the Title game and coached neck and neck with one of the greatest coaches of all time. It's no surprise to see his Butler team still hanging around this deep in the Tournament and the betting public still isn't respecting this team which is mind boggling.
You all know about Duke coach Mike Krzyzewski, Jim Calhoun of UConn, Roy Williams of UNC, and Kansas coach Bill Self. I want to familiarize some bettors with some under the radar coaches that you may not be familiar with in the Sweet 16. Guys with proven track records but just don't have the big name "yet" to with it. Coaching goes a long way and I will be the first to say that Matt Painter of Purdue just isn't a good coach.
That was a very talented Purdue team that was ousted by Virginia Commonwealth, a VCU team that they should have beaten by double digits. I have to admit, he had the better players, yet was out coached by Shaka Smart, who until this year never participated in the Big Dance as a head coach. Painter should have had his team running circles around VCU. Shaka Smart maybe be a guy who have to circle and keep a lookout for and be talking about in this segment in future Tournaments to come. I didn't bet Purdue in that game laying the 9 because I knew that Painter is overrated on the sidelines. I'm going to give you a couple of gritty coaches that can coach a team with less talent into possibly pulling off an upset and be a reliable guy to invest in this time of year as we get deeper into the tournament.
Sean Miller- Arizona
I absolutely love this guy, he is one of my favorite coaches in the game. If you aren't familiar with Miller, I'd suggest you start to get familiar with him. Arizona basketball is going to back on the map officially as long as Miller is on the sidelines. He landed four Top 100 recruits coming onto this team next year. His resume is strong, you may remember him as the coach of Atlantic 10 school Xavier from 2004 to 2009.
Miller guided Xavier to three Sweet 16 appearances. Two of those appearances he was eliminated by #1 seeds but always competed in every game. Now he is coaching a major program with solid talent that I think he can use to his advantage this time of the year. He gets the task of facing Coach K this year. Miller has a long way to go before we can really mention these two guys in the same sentence but I think he is undervalued heading into this game.
Michigan, who happens to be one of the smartest teams in basketball in my opinion because of their head coach John Beilein almost pulled off the unthinkable by sending the reigning champions Duke home in Round 2. I'd put the Blue Devils on definite upset alert heading into this game against Arizona. Miller has the tenacity I love in a coach in these underdog roles. His resume is a strong 8-3 against the spread lifetime in the NCAA Tournament. Take a strong look at Arizona with the points against Duke, and while at a small wager on the Money Line isn't a bad idea either.
Buzz Wiliams-Marquette
This guy finally got his shot in 2008 to take over Marquette after floating around as an assistant with seven other programs and a one year stint at New Orleans. Now he gets the opportunity to square off with Roy Williams in the spot light.Just like Miller he has a lot of resume building before we can mention the two names in the same sentence, but he has the coaching know-how to keep his team in this game and pull of a possible upset.
He has coached against Coach K this year, Rick Pitino, Jim Boeheim, and Bob Huggins to name a few. Think Buzz will be intimidated to go toe to toe with Roy Williams and UNC this coming weekend? Think not, because Buzz Williams has every trait you want in a coach this deep in the Tournament, and he's coached against the best of them.
He is a fighter and his 18-12 ATS record this year is proof. He is 8-4 ATS in the role as an underdog this season. As a matter of fact he is 21-11 against the spread as a head coach installed as an underdog by oddsmakers. That means he has covered the spread 66% of the time as a dog in his career with Marquette, that's very impressive to me. Don't sell him short against UNC this week as an underdog because Marquette is very "live" to pull off the upset and cover.
Chris Mooney-Richmond
A former Ivy League Princeton grad and player, learned the ropes as a four year starter for NCAA coaching legend Pete Carril. This guy is a product of the legendary Carril's system. Pete Carril scared many teams in the NCAA tournament down to the wire, including upsetting defending national champs UCLA in 1996.
Mooney's resume is starting to similar to his former coach. He has pulled off quite a few upsets vs Top 25 opponents since taking over coaching duties at Richmond in 2005. He's been a monster this year going 21-12 ATS, providing bettors with nice confidence heading this deep into March. He has covered all five Conference Tournament games that Richmond has played in this year and eight games overall in a row. He has his team in both the Top 50 in offense and defensive Field Goal percentage.
Only Kentucky, Kansas, and San Diego State of the remaining 16 teasms land in the Top 50 in both offensive and defensive field goal percentage. I have picked Kansas to win it all, so I'm not calling for an upset, but I do think Richmond can definitely get one more cover against the spread to close out the season because of a great young head coach.