Sweet 16 Friday Smart Money Report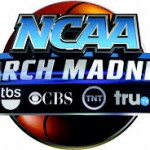 I'm doing a Special March Madness Sweet 16 blog the "Smart Money Report" edition is here to help you guys out. I'm going to give you a first hand look behind the betting window. Make sure to check back here for the rest of the Tournament as I utilize all my sharps aka professional bettor contacts, Las Vegas Oddsmaker contacts, and NYC bookies to give you the info on what's happening behind the counter in the College Basketball betting marketplace with every game on the board.
Oregon vs Louisville (-10.5, O/U 129.5)
This opened -9.5 in Vegas and my Vegas oddsmaker source said he took a little early Louisville money and moved the line up to -10. He told me eventhough Vegas books will see an influx of public money on Louisville but said due to their proximity on the west coast and local bettors familiarity with the west coast Pac-12 Oregon team he expects Oregon money from recreational bettors as well. He said sharp money did come in on the total with sharps betting the game Over from 128 to 130 as we go to press time. Here in NYC my local bookie contact told me they opened this at -10 and was bet up to -10.5 with no buy back yet on the dog. He said some sharps who maybe looking at the dog may take a shot right before tip off with the best # they can grab. Same story on the total bet up from 127.5 to 129.5 with support for the Over in what sharps think will be a higher scoring game.
Michigan vs Kansas (-2, O/U 136)
My Vegas oddsmaker contacct said he's seen sharp money on both sides of this game. He opened this at Kansas-2 and was bet down to -1.5 with Michigan money. Then he took a wave of sharp money from different groups on Kansas at -1.5 and pushed the number back up to -2. So it seems some sharps like Michigan at +2 and some sharps like Kansas at -1.5. He opened the total at 136 and was bet up a tick with a small trickle of over money to 136.6. He said he was a little surprised because he personally feels this sets up to be a defensive battle. Four days ago this opened at Kansas-1.5 here in NYC at our local bookie shops and was bet up to Kansas-2 with Jayahwks support. My local bookie contact said he's likely to stay at 2 because they will get a good draw of action on both sides at the key number. The total opened at 136 and was bet up to 136.5 before a little Under money came in this morning and pushed it down to 136 again.
Michigan State vs Duke (-2, O/U 134.5)
This opened Duke-1.5 on the Vegas strip and was bet up to -2 early in the week with a little early Duke support in the market. My Vegas contact told me they expect a great draw of money on this game and should get even action on both public teams that recreational bettors love. He said books may even end up rooting for Duke because of all the recreational money line bets with Michigan State that he expects. He opened the total at 133 and was bet up to 134.5 with Over support coming in. Here in NYC at our local shops sharp bettors are split. They opened this at -1.5 and took Duke money raising the line all way up to -2.5 where resistance was met and other sharps came in on Michigan State at +2.5. So here sharps like the favorite at -2 and under and the dog at +2.5. Same move toward the Over on the total which opened at 133 and was bet up to 134.5.
Florida Gulf Coast vs Florida (-13, O/U 136)
My Vegas contact said we will be pulling for Florida to win this game and cover the spread. He told me they are already getting plenty of recreational money on the dog in parlays and money line bets. Florida Gulf Coast is a Cinderella that the nation is rooting for. He told me you'd be surprised how many Florida Gulf Coast support we have writing out +650 tickets in this game. He told me a Florida win and cover would be a great scenario. He said sharps aren't thinking alike either on this game. He said he's taken some sharp money on Florida at -12.5 and sharp money on Gulf Coast at +13. One thing sharps agree on is the Over which he was hit hard on getting bet up from 133 to 136 as we go to press. Here on the east coast my local NYC bookie source told me they took some pretty big bets from sharp guys on Florida at -12 driving this all the way up to -13.5 before seeing resistance with some sharp money on the dog coming in at +13.5. As far as the total sharps are in agreement on the Over betting this up from 133 to 136.
You'll be hard pressed to find a handicapper who is coming into the Sweet 16 as hot as me. We're on a 16-4 (80%) Big Dance Run! I have two 5* bangers on these games tonight! We're on a 20-4 (83%) run with my max out 5* bangers bets! If you want to make some money for the rest of the Big Dance I suggest you look no further. Sometimes I agree with the early sharp moves and sometimes I don't. You can get my opinion in the Buy Picks section or by calling me directly at the office at (757) 462-9030.