Super Bowl XLVIII Smart Money Report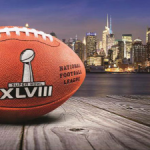 My weekly blog special the "Smart Money Report" Super Bowl XLVIII edition is here to help you guys out as the Seattle Seahawks face the Denver Broncos. Make sure to check here every Thursday during NFL season as I utilize all my sharps aka professional bettor contacts, Las Vegas Oddsmaker contacts, and NYC bookies to give you the info on what's happening behind the counter in the NFL betting marketplace with every game on the board.
I always preach to pay attention to opening numbers. If you want to win like as sharp you have to think like a sharp I always say. Remember sharps aka professional bettors bet early in the week into opening numbers to get themselves the best value possible.
Remember squares aka the general betting public usually wait to place their bets until gameday before kick off. So any early moves you see during the beginning of the week is sharp money.
Seattle vs Denver (-2, O/U 48.5)
My Vegas oddsmaker contact opened this up at Seattle-1 which he tells me he felt was the right number. The betting public disagreed and early money came in on the Broncos. He told me within ten minutes of opening the number he was a PK with nearly every single bet coming in on Denver. Within 20 minutes of opening the line he was Denver-1. He said within a half hour of opening the line he hit Denver-2 as the Broncos money from early sharp bettors and recreational all seemed to come in on Denver. As the week has progressed he got as high -2.5 on the Denver side but said he was doing everything possible not to move to the key # of 3. Any bookmaker will tell you the last thing they want to do is set themselves up on a key number in a game of this magnitude. He said the early money was all Denver money but in the past few days he has seen some Seattle sharp money come in at +2.5 and +2 to help balance some of the money out. He said 2/3 of tickets he has written are on Denver. As far as the total goes the public usually bets the Over in big games but since this game is outdoors and features the best defense in the league he was surprised to report that the balance on the total was about 50/50 up to this point. He did say that most of the public recreational money is expected within the next 48 hours so things can change. He did open the total at 47.5 and went up to 48 and down as low as 47 during the middle of the week, but now is back up to 48.5 with some Over support starting to come in on Friday. I asked him for his lean on this game and he felt the Seahawks-1 was the right number and is sticking by that.
Here in NYC at our local scene this opened at Seattle-1 and the early money pushed this line to Denver-1.5 within three hours of the line opening with most sharp support coming on Denver early that night. My local contact got as high as -2 during the week but said he has seen a good amount of sharp money coming in on the Seahawks at +1.5 and +2 and is actually back down to 1.5 as we go to press with this article. He said it's something they needed to balance the early sharp money out a little better with most of it Denver early since the line opened. He also said he expects a lot of recreational money to be coming in within the next 24 hours and says that will outweigh sharp money and how the public bets within the next 24 hours will dictate how this line moves. He also said he will hang 2.5 as long as possible without going to 3. So for Seattle hopeful trying to find +3 mind be a long shot according to both of my sources unless an overwhelming amount of Denver money pours in. As far as the total goes it opened 47 and has been bet up to 48.5 with most early support coming on the Over. He said it should be a wild ride within the next 24 hours!
Sometimes I agree with sharp money and sometimes I don't. I have my own strong opinion on this game Sunday. The last four years my clients and I are 5-0 (100%) on sides/totals of the Super Bowl! Long term we've won 61% of my L/199 NFL bets! Look no further and come hop on board with me this Sunday right here at We Cover Spreads