Super Bowl 47 Ravens vs 49'ers Smart Money Report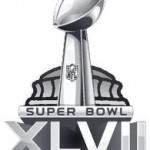 My weekly blog special the "Smart Money Report" Super Bowl 47 edition is here to help you guys out. Make sure to check here every Thursday during NFL season as I utilize all my sharps aka professional bettor contacts, Las Vegas Oddsmaker contacts, and NYC bookies to give you the info on what's happening behind the counter in the NFL betting marketplace with every game on the board.
I always preach to pay attention to opening numbers. If you want to win like as sharp you have to think like a sharp I always say. Remember sharps aka professional bettors bet early in the week into opening numbers to get themselves the best value possible.
Remember squares aka the general betting public usually wait to place their bets until gameday before kick off. So any early moves you see during the beginning of the week is sharp money.
Baltimore Ravens vs San Francisco 49'ers (-4, O/U 47)
Out in the Vegas desert my bookmaker contact opened up San Francisco -5 and the total 49.5. Within 10 minutes of opening his numbers the Ravens were bet down to 4.5. Two hours after opening more sharp money came in on Baltimore and pushed this line down to 4 where he has stayed all week long. He did note that bookmakers around the city have dipped down to 3.5. He said he expects a very good handle on the 49'ers at his shops this weekend due to the close proximity to California. He also noted that while sharp money came in on the Ravens after the number opened he expects some pretty big sharp wagers to come in on the 49'ers over the next 24-72 hours who haven't tipped their hand on a side yet in this game. He expects good two way action and a great handle for books all across Las Vegas and the state of Nevada on this game. He did say the total opened 49.5 and was bet down to 47.5 with strong support from sharps on the Under. He said that seems to be the one thing most sharps agree on and that"s that the total opened too high. As far as money line goes he said the Ravens opened +185 at his shop and have been bet down to +155 as we go to press with this article.
Here on the local NYC scene I spoke with my source who knows most of major outs in the city and they all opened this around 4.5. Though the sharper local shops tended to open this at 4. He said during the game one of the locals he knows that caters to a sharp clientele sent out a test line of San Fran-5.5 during the games Sunday and took some max bets on the Ravens. That local bookie said he didn't care what Vegas, Offshore, or other NYC bookies did and he decided that 5 was way to high and actually opened this at 4. There has been a tug of war of sharp money on both sides in the city. Some sharps are settling for the Ravens at +4 and once they've dipped down to 3.5 he told me they've sen other sharps come in on the Niners. As we currently go to press this one sharp shop is at 3.5. The test line total sent out during Sunday's game was 49.5 like in Vegas and he was hit hard under. The guy who runs this local shop decided to open his total up at 48 feeling that the sharps were coming in on the Under. That they did and this has been bet down to 47 as we go to press. As far as money line the Ravens have been around a steady +160 all week.
You'll be hard pressed to find a handicapper who is coming into this Super Bowl game as hot as me. Also as consistent as me all year in the NFL. We're on a 13-6 (68%) NFL Run since mid-November! and 98-60-4 (62%) winners my last 162 NFL bets. If you want to make some money for the big game I suggest you look no further. Pick up my Super Bowl winner right here on the site in my Buy Picks section or by calling me directly at the office at (757) 462-9030.