NFL Week 1 Opening Lines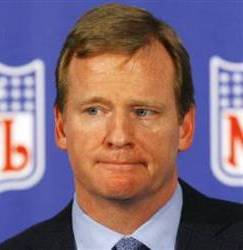 Many bettors would probably like to bet the Over/Under on when the actual NFL season will kick off. For now we at least have Week 1 Opening lines direct from the Hilton Sportsbook in Las Vegas to tickle our imagination.
If you're in Vegas and have a chance to stop by the Hilton and take your crack at these lines a few months ahead of time there are a few things you want to consider.
From what I'm hearing is that sharps aka professional bettors were a little more hesitant than usual to bet into these lines. Now I'm not saying they didn't, because sharps absolutely love betting on any game this far ahead of time giving the best value possible. The thing is this, with the lockout still alive there is many uncertainties.
One thing I can tell you for sure is that you may want to take a glance at betting some of these games totals Under the posted total. If the season does kick off in September, you have to take into consideration that these players all lost the opportunity to gel as a unit. I'm expecting offenses to be much more rusty and sluggish the first few weeks of the season due to their lack of prep time together. A new rule you also want to consider is that the kickoff has been moved 5 yards closer to the end zone which should also cutback on the 23 kickoff touchdown returns last season.
Also keep in mind the fact that these sides are set on power ratings from last season which is a huge advantage for us bettors. As you all know teams change every year, and there is no way that a power rating from last season holds any significant value in a new season.
If the lockout does end you can expect oddsmakers to tighten up these lines once starting Quarterbacks are announced, key free agent signings are made, and any big injuries in camp or preseason occur.
If you do bet into any of these games now the Hilton has setup a rule that your tickets are valid only if the games are played within 30 days of the original schedule date.
I know a lot of bettors are chewing their fingernails hoping that the season does officially get under way and the NFL lockout ends. All we can do right now is sit back and wait patiently. I'll do an update on how sharps bet into these lines once we have a foreseeable start date on the season. By then betting volume will have picked up.
Thursday, September 8
Saints at Packers -5, total 47
Sunday, September 11
Steelers at Ravens -3 (EV), total 37
Lions at Bucs -3, total 41.5
Falcons at Bears -1, total 41.5
Bills at Chiefs -6.5, total 43
Colts -1 at Texas, total 47.5
Eagles -4.5 at Rams, total 45
Bengals at Browns -3 (EV), total 38
Titans at Jaguars -2.5, total 41.5
Giants -3 at Redskins, total 40.5
Panthers at Cardinals -3, total 37.5
Seahawks at 49ers -6.5, total 41.5
Vikings at Chargers -10.5, total 42.5
Cowboys at Jets -4, total 41
Monday, September 12
Raiders at Broncos -1.5, total 42
Patriots -3.5 at Dolphins, total 46.5
Patriots -3.5 at Dolphins, total 46.5
With the looming lockout I have no clue when the NFL season will actually start but I can tell you one thing I'm doing my homework all summer long looking to do some real damage in the NFL this year. Once the NFL seems to move forward with business I'll have my NFL Early Bird Season Pass on sale! You can pick it up right here at the site or by calling me directly at the office at (757)-462-9030