NCAA-FB New Years Eve Bowl Games Smart Money Report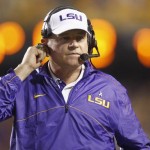 The 2012/2013 College Football Bowl Season has begun. Every week I'll be breaking down every single Bowl game giving you a birds eye view of how the money is flowing behind the coutner. Make sure to check with me as I utilize all my sharps aka professional bettor contacts, Las Vegas Oddsmaker contacts, and NYC bookies to give you the info on what's happening behind the counter in the NCAA-FB Bowl betting marketplace with every game on the board.
I always preach to pay attention to opening numbers. If you want to win like as sharp you have to think like a sharp I always say. Remember sharps aka professional bettors bet early in the week into opening numbers to get themselves the best value possible.
Remember squares aka the general betting public usually wait to place their bets until gameday before kick off. So any early moves you see during the beginning of the week is sharp money.
It's important to realize that every early sharp move isn't them holding on to that position. Sometime it's head fake money which is sharps moving a line in order to get a more favorable number on game day betting the other side.
Franklin Amer. Mort. Music City
NC State vs. Vanderbilt (-7, O/U 51.5)
Out on the Vegas strip Vanderbilt opened -6 according to my Vegas oddsmaker contact. Strong move on Vanderbilt moving them through the key # of 7 to 7.5 with no buy back on the dog. Sharps really liked Vandy big laying under a touchdown. The total has been bet down a half of tick from 52 to 51.5. Here in NYC at our local shops this opened at 6.5 and was bet up to 7.5 Unlike in Vegas my local contact did say he saw some sharp buy back at 7.5 on NC State but for the most part sharps are on the favorite here and the line is at 7.5 come press time. The total opened at 52.5 and was bet down to 51.5 with some support coming on the Under.
Hyundai Sun
Georgia Tech vs. USC (-7.5, O/U 64)
This opened at 10 in Vegas and sharps have been fading USC out west big time in this spot. Partially due to a let down spot for USC and also Matt Barkley being out. This opened at -10 and strong sharp sentiment has driven Georgia Tech all the way down to +7.5. The total opened at 64 and was bet down a half of tick to 63.5. Here in NYC same exact story on the side as strong sharp support has come in on Georgia Tech. As far as the total the initial sharp move was to the Over as it opened 63.5 and was bet up to 64.5. Once Barkley was announced out it has dipped down to 62.5 with Under support coming in.
AutoZone Liberty
Iowa State vs. Tulsa (+1, O/U 51)
Tulsa opened a 2.5 point favorite in this game but the sharp money has come in on Iowa State causing a flip flop in favorites according to my Vegas oddsmaker contact. Now Iowa State is laying 1 point at his shops in the desert. Nothing early to report on the total. This game opened a PK at our local shops in NYC and my local bookie source told me that this game opened a PK and sharp support came in on Iowa State moving them to a 1 point favorite where all has been quiet. The total has been bouncing back and forth between 51.5 and 51 all week.
Chick-fil-A
Clemson vs. LSU (-6, O/U 59)
Sharps are siding with the SEC and LSU early in this game here moving them from a 4 point favorite on the opener up to a 5.5 point favorite after speaking with my Vegas oddsmaker contact. He said he hasn't moved to 6 yet like most books but everything seems to be heading that way. He said nothing early to report on the total. Here in NYC my local bookie contact told me a strong sharp move came in on LSU once this opened at -3.5 and they have been bet all the way up to -6 with no buy back yet on the dog. He said the total opened at 58.5 and got as high as 59.5 settling at 59 come press time.
Sometimes I agree with these early moves and sometimes I don't. One thing I can say in my opinion has been a strong one during bowl season. We've won 67% of our Bowl Bets already this year and now I'm 58-36 (62%) winners my L/94 NCAA-FB Bowl bets ! It's good to have a guy like me by your side this bowl season to help utilize my contacts to make us money on some diamonds in the rough. Hop on board with me this Bowl Weekendwit as I look to exploit the marketplace h the help of my contacts. You can pick up my College Football Bowl game bets right here on the site or by calling me directly at the office at (757) 462-9030