NCAA-FB 2016 12/17-12/20 Bowl Game Smart Money Report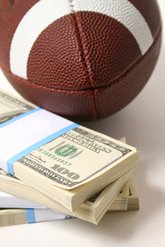 You guys love the NFL edition so much that in 2016 we are starting weekly blog special the "Smart Money Report" NCAA-FB edition to help you guys out. Make sure to check here every week during the NCAA-FB Season as I utilize my my NYC bookie sources to give you the info on what's happening behind the counter in the NCAA-FB betting marketplace with the most notable sharp moves early on in the week
I always preach to pay attention to opening numbers. If you want to win like as sharp you have to think like a sharp I always say. Remember sharps aka professional bettors bet early in the week into opening numbers to get themselves the best value possible.
Remember squares aka the general betting public usually wait to place their bets until gameday before kick off. So any early moves you see during the beginning of the week is sharp money.
It's important to realize that every early sharp move isn't them holding on to that position. Sometime it's head fake money which is sharps moving a line in order to get a more favorable number on game day betting the other side.

Saturday
Las Vegas Bowl
Houston vs San Diego State
My local NYC bookie source confirmed sharp money has come in on Houston moving them from -3 to -4.
Monday
Miami Beach Bowl
Central Michigan vs Tulsa
My local bookie source tells me both sharp and public money coming in on Tulsa here moving them from -11 to -12. He said a lot can happen between now and kick off but he could end up needing Central Michigan here.
Tuesday
Boca Raton Bowl
Memphis vs Western Kentucky
Two way sharp action on this one according to my local bookie source. He says he opened this up at 4 and took some sharp money on Memphis moving them from 4 to 3.5. He said opposing sharps ended up coming in on Western Kentucky moving them from -3.5 to -5 as we go live with the article. Overall he says he has more sharp money overall on Western Kentucky here.
Sometimes I agree with these early moves and sometimes I don't. One thing I can say in my opinion has been a strong one with 6 of 8 winning NCAA-FB seasons in a row!! Hop on board with us this year in NCAA-FB Bowl Games as we look to exploit the marketplace. Join us right here on the site and get all our NCAA-FB Bowl Bets!