How to Handicap NCAA-FB Bowl Games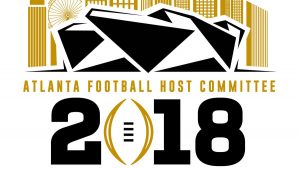 If you know my track record I've dominated the bowl games in college football over the years packing in the profits. A lot of sharp bettors make some noise during the bowl season exploiting questionable number by using a variety of angles to make money. I'm going to give you the recipe on how to make money during the bowl season.
1.Coaching
I like to compare both coaches and see what is their past results when coaching bowl games. Some coaches are solid in bowl games while others never quite live up to the hype. Before betting a team definitely check their coaches track record in bowl games. A guy like Kyle Whittingham of Utah is 8-1 lifetime straight up in bowl games making him a trustworthy look. A coach making his first appearance coaching a bowl game is at a disadvantage coaching vs with a seasoned post season resume.
Teams at a big disadvantage are the ones where the coach has announced he is departing to another program before the bowl game. Remember when the Cincinnati Bearcats lost Brian Kelly to Notre Dame before their showdown with Florida in the Sugar Bowl? They got romped 54-21 as 12 point dogs.
If the interim coach has no shot at taking the team over usually these teams play very poorly. If the interim coach does have a shot at the head coaching position sometimes they are a good play on situation as he fights hard to earn the head coaching title for the upcoming season.Remember these young athletes have a tough time adjusting thinking about the uncertainty after losing the coach that recruited them.
2. Location
All of these games are played on neutral sites so bettors don't factor in any home field advantage. But that can be misleading. Some games are played much closer to one school than another. Some programs who don't have fans that travel well will be playing games versus an opponent who is much closer to their home campus.
Do your homework by seeing which teams fans travel well to games and which don't. This can be simply done by checking a schools website or local newspaper. You will see on the website many times how many tickets are left for a bowl game. If one team has sold most of their tickets and another school still has a ton left you have to factor that into to your handicapping. Schools with a lot of tickets left will be advertising heavily right on their website. The school without fans traveling maybe at a slight disadvantage in what can feel like a road game.
3. Motivation
Throw the numbers out the window this time of year as my buddy and pro bettor Mikey Connoly always says. We always know teams with BCS Title hopes that don't make it to the big game tend to come out flat in bowl games.Remember how Boise State beat a non motivated Oklahoma team a few years back in a huge game? Make sure to factor motivation into all of your bowl bets.
4. Underdogs
There is nothing wrong with taking points in College Football bowl games. Double digit underdogs are a +EV bet since 1998 turning a nice profit for bettors. Also quite a few of those teams have won straight up! So if you're betting double digit dogs don't forget to sprinkle a little cash on that money line!
5. Lay off
Some teams had a longer lay off since their last game compared to their opponent putting them at a disadvantage. Practice can only do so much for you. If a teams lay off from full contact football is a significant difference compared to their opponent that has to be factored in.
6. Strength of schedule
No I'm not talking about overall strength of schedule. Look at what each team did vs other teams that qualified for a bowl game. Some teams may have qualified by winning 6 games but got here by taking advantage of inferior non-Bowl caliber competition. Meanwhile their opponent is a team with a similar record that faced some bowl quality opponents and fared well. Factor that into your handicapping.
7. Weather
Not all games are played indoors and sunny weather conditions during the Bowl Season. There are many outdoor games in cold weather climates. You want to pay close attention to the weather forecast for those games for two reasons. If inclement weather is likely you want to look at betting the Total under. It's a known fact that adverse weather conditions slow down a football game. The other reason is if you have a warm climate team traveling into a colder climate they are not accustomed to playing in chances are you will definitely see them struggle in their Bowl Game.
8. Shopping
Most guys hate shopping and I am one of them. But shopping for lines is absolutely critical during Bowl Season. You need to have access to as many sports books as possible to get yourself the best line possible. I don't care if you need to find multiple local books, open multiple accounts with offshore books, or walking up and down that Vegas strip. You need to take the time to shopping for the best number possible. At the end of the day this business is all about value and numbers and don't forget that. The difference from laying -3.5 and -2.5 when the final score margin ends at 3 can make or break your day. It's up to you to not be a lazy bettor and shop for the best number you can find.
9. Inside info
Yes there is no such thing as inside information as some of these marketing guru touts try to sell to people. But listen the inside info I'm talking about is directly from beat writers. Follow the beat writers who have been tracking these teams all season. They know these coaches and players inside out. More importantly they are your inside information source! They will give updates daily for the local publication they work for about the team. They'll be your inside source with quotes directly from the coach about how practices are going ,how the team is preparing, any injuries, etc. Follow these guys and take their words seriously. Forget the ESPN pundits these are the guys you need to pay attention to as your direct news anchor to the team.
One thing for sure is I'm as consistent of a handicapper as you can find during bowl season. Ivan Popov, Mikey Connoly, Computer Group Pros, and myself all had great NCAA-FB seasons! Don't miss out on our individual passes or Consensus Super Pass Buy Picks Page.