How Sharps Bet MLB Totals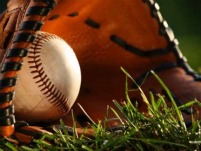 Betting Totals (Over/Unders) in baseball is something that the betting public doesn't involve themselves with frequently. Sharps aka professional bettors know that the the easiest way to make money during the course of a 162 game MLB season is focusing on Totals. You can ask any sportsbook manager and they will tell you the same thing. This is why all sportsbook have strict limits on how much sharps can bet on MLB Totals. I'm going to give you the inside edge on how sharps beat the books over the course of the season focusing on MLB Totals.
Umpires
The first thing I'm going to start with is umpire stats. This is a very important tool that all sharps account for and usually don't wager on games until the Umpires are announced for each game. They look very carefully at an umpires strike to ball ratio. It's simple philosophy, if he calls more strikes his games are more likely to go under. If he calls more walks his games are more likely to go over.
They love to look at an umpires over/under record. For instance the Under has cashed in over 59% of Doug Eddings' games behind home plate heading into the 2012 season. So right there is a guy they are going to look heavily at for an under in the right circumstances. If you look deep into his stats he calls strikes 64% of the time. He averages over twice as many strike outs per game walks per game. Eddings is a very pitcher friendly ump with a wide strike zone.
Jerry Crawford on the other hand tends to be an Over umpire. The Over has cashed in 55% of his games behind home plate. He calls strikes only 61% of the time. He average a league high over 10 runs per game when he's behind home plate. Crawford is a hitter friendly ump with a very tight strike zone. I'm not going to be able to go over every ump in baseball but you can get the drift of how sharps use umpires in their daily regiment of handicapping MLB totals and you should also start to familiarize with umpire stats daily since they are readily available on the internet.
Ballpark
www.parkfactors.com and http://espn.go.com/mlb/stats/parkfactor are good websites out there that you can get the yearly stats for any particular ballpark if you do a search. Wiseguys know like the back of their hand the pitcher friendly and hitter friendly parks and you should too. Coors Field due to the high altitude in Colorado is always in the Top 5 of parks as far as run scored. It's a hitter friendly park and the altitude helps out as well. This stadium has always averaged over 10 Runs per game since it's existence. So it's an obvious park that favors betting Over the posted total. Petco Park in San Diego is always in the Top 5 of parks as far as least amount of runs scored. This park is a pitchers heaven that seems to always average Under 8 runs per game. You need to familiarize yourself with every single park in the country and see which ones are more favorable to hitters and which parks are more favorable to pitchers
Weather
Again www.parkfactors.com gives you up to date weather in each all ball park. It's not only football that wiseguys pay very close attention to weather because it's just as important when handicapping a MLB total. It's great because it shows you which direction the winds are blowing at every single park in he league up to the minute. It's quite obvious if you have winds forecast to be blowing 25 mph out to center in a hitter friendly park like Yankee Stadium you may want to take a really good look at the Over. If you have winds blowing in from center field with two fly ball pitchers on the mound you may want to take a good look at the under. You need to be very in sync with the weather everyday when investing in the Major League Baseball betting marketplace.
Pitchers
First key stat you want to know is GB:FB which stands for Groundball to Flyball ratio. Groundball pitchers are guys like Derek Lowe who rely on pitches with downward movement like a sinker or splitter causing a lot of ground balls. Groundball pitchers and Unders go together like peanut butter and jelly. A good groundball pitcher will have a GB:FB ratio around 1:50 and up. For instance Derek Lowe GB:FB is usually hovering around 3.00. Almost 63% of balls put in play in games he pitches are ground balls.
On the other side are flyball pitchers. In a hitter friendly park Flyball pitchers and Overs go together like peanut butter and jelly. A fly ball pitcher will have a GB:FB ratio closer to 1.00. Look at Scott Baker of the Twins who has a career GB:FB of 0.76. Almost 65% of his pitches put in play are fly balls. So it's pretty easy if you have two flyball pitchers in a hitter friendly park with winds blowing out you want to look Over the posted total. Two groundball pitchers in a hitter friendly park you want to look Under the posted total.
Another stat you want to look at is a pitchers WHIP. Walks and hits per inning pitched. The closer to 1.00 WHIP the the better as far as a pitcher goes. So that means a guy with a WHIP closer to 1.00 is definitely a guy that is more likely to stay Under the posted total because he isn't going to give up too many hits or walks per inning. A guy with a WHIP over 1.50 is a guy who gives up quite a few walks and hits per inning pitched and is more likely help the game get Over the posted total.
Bullpens also play a very important factor. You can't just handicap a game with starting pitching because nowadays on average starters will give you about 6 innings. You need to focus on which bullpen pitchers are available and focus on what their ERA is as a combined unit. Obviously the lower the better if you are betting an Under and the higher the better if you are betting an Over. You need to know who is available and get an idea of what the managers bullpen rotation is like so you can have an idea of who will be coming in. A bullpen that pitched a lot of innings in extra innings the night before is more prone to lead to an over the next day.
Many times a Total will be decided in the closing innings either by faulty or superior bullpen pitching. The game could be 3-2 heading into the 8th and you need it to stay under 8 runs. The scenario goes like this, shaky relievers you didn't factor in take over on the mound and blow your Under bet as the game finishes 5-4. Or the situation can be opposite where you need those couple of extra runs but solid relief pitching keeps your game Under the posted Total in the final innings.
Hitting
As we progress into the season throw out the long term stats of all teams as far as hitting goes. When handicapping hitting for your Total bets you want to focus on the what have you done for me lately mentality.
Look at how a team has hit in the last 10 games and focus on these stats over the L/10 games: how many runs per game are they averaging, what is their .OBP (On Base Percentage), what are they batting with RISP (Runners in Scoring Position), how many guys are they leaving on base per game (LOB), what is their batting average? You can gain a lot by looking at a team that is slumping their last 10 games not scoring runs and focusing on an under. Try to look deeper into it and see why are they struggling. Was it because they played back to back series in pitcher friendly parks? Or was it because this team is leaving a lot of batters on base and just isn't getting it done offensively right now. Make you sure you look deep into their last 5-10 Boxscores and see what is really going on. A team maybe starting to heat up at the plate and you need to do the same thing and see exactly why are they hitting so well lately. Was it because they played in hitter friendly parks lately or is this team starting to heat up at the plate and overperform market expectations?
Defense
An overlooked MLB handicapping stat. You definitely want to familiarize yourself with which teams have more errors than others. More often then not teams who lead the league in errors are more prone to go over the posted total. Also teams that lead the league in errors usually sit in the bottom of the league as far as wins go. But that could be for a totally different blog.
A few other things you want to remember is that earlier in the season you are more prone to see Unders cash. After the All-Star Break as the weather warms up and the ball starts to carry more you see more Overs cash. Around fall when the playoffs start and the weathers turns cooler again we start to see more Unders cash. Remember warm weather makes the ball carry farther.
Another thing to keep in mind that a lot of old school guys in my circle preach is look for unders in the National League. They still love how the average total in the American League and National League open up about the same daily. Their reasoning is that pitchers bat in the National League and are a lot less likely to get a hit than the DH in the American League. So it's really like you only have 8 hitters in the line up opposed to 9 in the American League. Just something to keep an eye on.
I hope you all enjoyed this blog on MLB Totals and now you can hopefully use it to exploit your book by starting to bet some MLB Overs and Unders. MLB season is here and I'm ready to do some hefty damage.It's a long 162 game season and that's plenty of days for us to gain an edge in a sports where the marketplace is arguably the most beatable and especially since I love betting MLB Totals because I feel it's truly where the money is at. Get on board with me anytime this MLB season at the site at www.wecoverspreads.com/products or by calling me at the office at (757) 462-9030.