Heat vs Pacers and Celtics vs 76'ers Game 3 Previews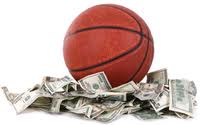 One thing over the years I have focused on is how the lines switched from Game 2 to Game 3 during the NBA Playoffs. Normally under regular conditions during a NBA playoff series we will see oddsmakers make an 8 point swing from Game 2 to Game 3 as venues change. Anything over or above the normal 8 point swing is where you can find some serious value as oddsmakers either over or under adjust that number due to a variety of reasons. I'll go through the Game 2 to Game 3 point spread fluctuations in every series. You can use these to gauge value as series switch venues in upcoming Game 5, Game 6, and Game 7 in all the series. You also can use this same technique in Game 2 to Game 3 of upcoming Rounds. Remember oddsmakers asses 3 to 4 points for home court advantage.
Wednesday
Boston vs Philadelphia
Game 2: Celtics-4.5
Game 3: Celtics: +2.5

With the normal 8 point swing changing venues from Game 2 in Boston to Game 3 in Philadelphia the line should have opened Celtics +3.5. It opened Celtics +2.5 which left 1 point of value on the table with the 76'ers. It really didn't make much of a difference to sharps who still grabbed the 2.5 overnight at most of my local shops moving this line down to +2. So looking at it now from the 8 point swing theory you have 1.5 points of value on the table with Philly. Remember sharps have been high on the Celtics since before the playoffs started. Many were shocked that the Sixers took down even an injury riddled Chicago team. The Sixers finished 2-7 from late March heading into the playoffs, not exactly the momentum you want heading in. Sharps like the zig zag theory here and like to take the points,especially 2 and the hook with the what they think can be a game coming down to the wire. Are sharps overlooking Doug Collins Philly team right now and leaving value on the table? Or are the Celtics going to grab back home court and bounce back off a loss in Game 3 in Philly and the value on the table doesn't matter?
Thursday
Indiana vs Miami
Game 2: Heat-8
Game 3: Heat+1
With the normal 8 point swing changing venues from Game 2 in Miami to Game 3 in Indiana the line should have opened a PK'em. It opened Heat +1 which gives you 1 point of value with Miami on the table. Not much value at all if you really think about it. The Heat looked like a completely different team without Chris Bosh in Game 2 and oddsmakers definitely took that into account when creating the lines for Game 3. One local bookmaker I spoke with felt Vegas didn't adjust enough points off of the Game 2 line for Bosh being out. Thursday will be very interesting now that Indiana has stolen the home court advantage away from the reigning Eastern Conference Champions. Do the Heat bounce back from the loss on Tuesday night in Game 3 and grab a big win? Or does Indiana come out take a 2-1 lead in this series?
I always said in order to win in this business sometimes you have to think like the guy on the side of the counter setting the lines. Trying to figure how and why are they setting the lines a certain way can help you gain an edge over the rest of the betting public. I've been using these tactics to destroy the books in the NBA Playoffs in my career. I've been heating up going 7-2 (78%) in my last 9 NBA Playoffs releases. I have another one going on Wednesday night as I look to attack the books! Get all my NBA Playoffs picks right here at the site or by calling me directly at the office at (757) 462-9030.