Handicapping Starting Pitchers in MLB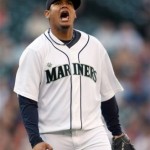 Starting pitching is probably the biggest tool that most average bettors look into when handicapping a baseball game. I still think there are plenty of factors that go in to breaking down a baseball game than starting pitching, but without a doubt it's important as any of them. Since starting pitching is probably everybody's favorite baseball capping technique I'll give you some insight on how to evaluate starting pitchers.So how do sharps aka professional bettors like myself sift through starting pitchers on a daily basis?
K/BB Ratio: This is one of my favorites. I want to know a pitchers strike out to walk ratio. Control is a tell tale sign of a good or bad pitcher. If you have a guy like Cole Hamels of the Phillies ho has a 21/2 strike out to walk ratio at the time I wrote this article, it's clear as day that is a guy that is zoned in right now. The elite pitchers will have double the amount of punchouts as walks. Try to steer clear of hurlers who have just as many or even more walks than strike outs. There could be an underlying issue such as lack of confidence, injury, bad mechanics, etc. affecting this pitchers command.
ERA: This is the most common stat most bettors focus on when breaking down starting pitchers. It's the average number of runs a pitcher will give up per 9 innings pitched. The lower earned run average per 9 innings the better. Your solid pitchers will be below 3.50 and over 4.50 is pitchers that are struggling.
WHIP: Walks and hits per inning pitched. A very overlooked stat when handicapping baseball. WHIP and ERA sort of go hand and hand. A pitcher with a high WHIP will usually have a higher ERA. The more batters a pitcher walks or allows a hit against, the odds increase the other team will score. Pretty basic. Pitchers with WHIP's below 1.25 are rock solid. Hurlers with WHIP's above 1.50 are dangerous.
Win/Loss record: This one can be very misleading. Dig deeper when looking at win loss record. Look at his past starts. Is the pitcher simply getting lucky from great run support lately? Certainly if that's the case it will catch up to him sooner than later when his teams offensive output regresses to the mean in one of his starts. You can't just back a pitcher on the blind with a solid win/loss record without making sure K/BB ratio, ERA, and WHIP are all above standard going hand and hand with his win loss record. Same goes with a struggling pitcher. Look at his past starts. Is his bullpen blowing games he starts? In that case he maybe a good candidate to back in the first 5 innings. Is he getting lack of run support in his starts but still throwing quality starts? Does he gave good ERA, WHIP, and K/BB but maybe caught some bad breaks? Do your homework!
Quality Starts: This one is simple. To earn a quality start you need to pitch 6 innings without allowing more than 3 earned runs. Pitchers with solid quality starts most likely always will have good ERA, WHIP, and K/BB ratios. A pitcher who gives you a solid 6 or 7 innings has done 2/3 of the job to helping you cash your winning ticket. If you see pitchers that rarely toss quality starts the odds are stacked against them to bring you home the bacon.
Park Factors: Every baseball park is designed differently. Some are pitcher friendly and others are hitter friendly. For example a pitcher pitches in a pitcher friendly park and his stats maybe padded because of that. Keep an eye out when he goes out on the road to a hitter friendly park where he can get exposed. The same goes for a pitcher that is putting up strong numbers at home in a hitter friendly park. When this guy goes on the road he will do better than you think and outperform the line in many cases. Some cappers may see an average or less than average pitcher who put a great numbers in his last 3 starts and make a big mistake. If you did your homework and see he pitched 3 games in pitcher friendly parks and now is coming into a hitter friendly park he is very likely to regress back to the norm.
Injuries: Old school rule of thumb is you never want to back a pitcher with any kind of known injury. Especially when it comes to his throwing arm, shoulder, hand, finger, etc. These are pitchers you want to stay far away from or fade. An old trick you can use is fade any pitcher in his first start back off after missing his last regularly scheduled start due to injury. A lot of old school guys will tell you that one. This one is a great one if you fading a high priced pitcher and get a nice chunky dog. Also another one is fade any pitcher in his first start back from the disabled list. Many times these pitchers are rusty. Again it works great when fading a high priced pitcher.
Rookies: Many casual bettors make a big mistake of auto fading a pitcher making a debut from the minor leagues. Many times you can find a quality pitcher being called up from the minor leagues that are vastly underpriced. Oddsmakers know the betting public will never back a pitcher in his first start up from the big leagues unless he is a well known stud like Strasburg for example .Pitchers minor league stats and scouting reports are widely available on the internet. Many times you will find an up and coming starter at a cheap favorite or dog price when he is first called up if you are on top of things and can use that to your advantage.
Over or Under achieving: Many times I like to look for an average or sub-par pitcher that is coming off of pitching at least 2 or more quality starts in a row to fade him. It's the law of averages he is likely to regress back to his normal stuff and is now likely overpriced because of his last couple performances where he overachieved. I also like to find an above average pitcher that is coming of one or two bad performances in their last couple of starts. More than likely this guy is due to have a bounce back game and will be underpriced.
Pitch count: As we get deeper into the season start to really keep your eyes on pitchers pitch counts in their recent starts. As the season goes on a lot of times pitchers arms get weaker. If you see a pitchers pitch count starting to get higher than usual in his past couple of starts you are likely to catch him a spot where he he will not be as sharp as usual do to recent wear and tear from being overworked.Same thing may go for a guy who has been throwing under his normal pitch count. You may catch his arm fresher and due for a strong start.
Winning in MLB is pretty easy and has better chances if you know your starting pitchers and techniques to handicapper them better. Remember in order to win like a sharp betting sports you need to think like one. It's a long Summer and I plan to make plenty of money building up bankroll heading into football season. Hop on board and get all my MLB picks this year right here at the site.