Free Pick Texas Rangers vs Toronto Blue Jays 7-16-21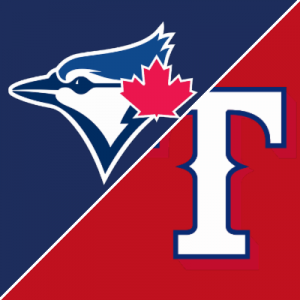 The Toronto Blue Jays play host to the Texas Rangers. Pro bettor Chris Torrisi has a wager on this game you don't want to miss.
The Blue Jays offense through the first half of the season has been something special to watch. They are in the top 5 in Batting Average, .OPS, Home Runs, and Runs Per Game.
This total is sitting in the single digits with this offense up against Jordan Lyles and a bad Rangers bullpen. I look at Lyles recent starts vs an offense that compares to this Blue Jays club is the Astros. His last two starts vs them this year he was wrapped around for 14 hits, 9 earned runs ,and 5 home runs in 10.1 innings of work. Both games went Over similar totals.
The Rangers bullpen is in the bottom half of the league so even when we see Lyles getting yanked they still should give up some runs.
Robbie Ray has been solid for the Blue Jays this year but the Rangers actually hit south paws about .20 points higher than right handers. The Blue Jays bullpen to me is about average so we should expect the Rangers to put up a few runs in this game, which is all we should need.
This total moved down from 10 to 9.5 earlier today and I have no problem playing against the move here. I think we see some good offensive output tonight and this one should have problems getting over the total.
Bet: 5*Rangers/Blue Jays Over 9.5 +100
Chris rocked the books for over 33* units of profit in the first half of the MLB season. Check out all of Chris's premium long term affordable packages right here and join him for long term winning investments as your advisor in the sports betting marketplace for the 2nd Half!