Free Pick Cleveland Indians vs Toronto Blue Jays 8-2-21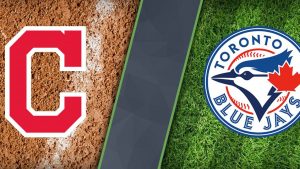 Don't miss out on professional bettor Chris Torrisi's bet today when the Toronto Blue Jays host the Cleveland Indians.
We had a perfect week snapped yesterday with our total guys, but today we'll bounce right back. Let's look into this game here. The Indians travel to Toronto and they are sending Eli Morgan to the mound.
Morgan is facing the number two offense in baseball for the second time this year. In his first meeting they wrapped him around for 8 hits and 6 earned runs in 2.2 innings of work on May 28. Morgan has been bad since that start. He's never pitched a quality start all season and comes in with a 7.47 ERA. Expect to see Toronto have a field day with him again. When he's done the Indians pen has a 6.75 ERA in their last 10 games,and that's not what you want against this Blue Jays offense.
I really see the Blue Jays getting very close to scoring this total of runs themselves. Anything from Cleveland will be a bonus. Robbie Ray is on fire right now for Toronto. He's had a great season and been lights out above his norm the past three starts allowing only 1 run. It seems a little bit of regression for Ray is due soon, maybe to one of his worse starts where he allows about three runs. Either way we don't need much from Cleveland to get this thing Over.
Bet: 5*Cleveland/Toronto Over 9-120
Chris Torrisi continues his red hot run with a 69% start to the 2nd half of the MLB season and has netted 56* units of profit for bettors this season! Check out all of Chris's premium long term affordable packages right here and join him for long term winning investments as your advisor in the sports betting marketplace