Free Pick Atlanta Braves vs St.Louis Cardinals 9-4-21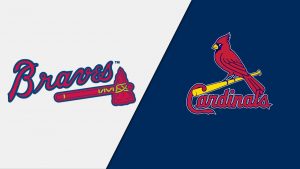 Pro bettor Chris Torrisi delivers you a winner today when the St. Louis Cardinals host the Atlanta Braves.
J.A. Happ makes his debut start for the Cardinals today after getting dealt from the Twins. Happ struggled with Minnesota, he's allowed four or more runs in 10 of his last 14 starts. He's allowed 125 hits in only 98 innings of work with 6.77 ERA this year. He's allowing 1.92 Home runs every 9 innings pitched. He's facing a Braves line up that is Top 5 in the league in home runs. The Braves average 5 runs per game but against Happ can easily top that number.
Drew Smyly starts for Atlanta and he has been pretty pedestrian this year. His last four starts, in 18.2 innings of work he's allowed 25 hits. He somehow got lucky allowing only 9 earned runs in this four starts with a 4.45 ERA. So expectations here are Smyly is hittable and a normally weak St. Louis offense should be able to get some hits and runs off of him.
Both bullpens rank at 17th and 18th in the bottom half of the league. So when both of these guys are done we have good odds to see some more runs scored to push this thing Over.
Bet: 5*St.Louis/Atlanta Over 9 -110
Chris Torrisi continues his red hot run with a 67% start to the 2nd half of the MLB season and has netted 55* units of profit for bettors this season! Check out all of Chris's premium long term affordable packages right here and join him for long term winning investments as your advisor in the sports betting marketplace