Free Pick 8-16-21 Baltimore Orioles vs Tampa Bay Rays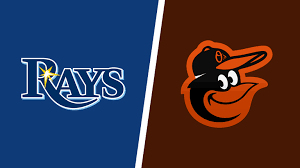 strong>Professional sports bettor Chris Torrisi looks to start off the week with a winner!
The Orioles right now are in the mix of a 11 game losing streak. Nobody wants to touch them right now but we will. Especially getting them as a plus money +1.5 run line dog. 
Matt Harvey has been one of the few bright spots for this team lately. As much as Baltimore has struggled, Harvey has won 5 of his last 7 starts for the Orioles. Since the All-Star Break he's been excellent. Harvey has a 1.66 ERA since the All-Star Break. He's allowed only 5 earned runs, 21 hits,  only 2 home runs, with a 17/6 K/BB ratio in 27.1 innings of work. As a plus money run line dog he's 2-1 this year.
Colin McCugh will start today for the Rays but he's only going to go a couple of innings before the Rays switch over to Josh Fleming. Since the All-Star Break Josh Fleming has been a train wreck. He's allowed 25 earned runs with a 10.61 ERA.  He's allowed 38 hits in 21.2 innings of work! If Baltimore can get back on track and play a competitive game this is the spot.
Right now at times to me it seems like the Rays don't mind trading a couple of losses to conserve the arms of the guys on their staff and let guys like Wacha and Fleming eat up innings as they prep for the Playoffs. Even if Baltimore loses here this should be a pretty close game.
This one stinks and we'll hold our nose on our way to the window, and nobody but us will probably be betting this one and that's okay with me.  Take the Orioles as a plus money dog on the run line here.
Bet: 5*Orioles+1.5 +120
Chris Torrisi continues his red hot run with a 63% start to the 2nd half of the MLB season and has netted 66.9* units of profit for bettors this season! Check out all of Chris's premium long term affordable packages right here and join him for long term winning investments as your advisor in the sports betting marketplace