Free Pick 8-14-21 Tampa Bay Rays vs Minnesota Twins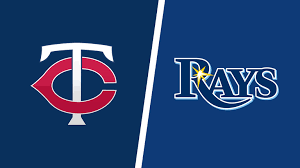 Professional sports bettor Chris Torrisi looks to keep his profitable MLB season rolling with another winner today!
We're gettin the Rays at a cheap price with Michael Wacha on the mound. He's been wildly inconsistent this year but he's coming off of two poor starts vs Seattle and Baltimore which is giving us an opportunistic shot at the Rays at a cheap price. One thing I notice after a bad start Wacha usually tends to bounce back and give you a decent start. It's just been the kind of year he's having.
Regardless of the quality of his performance, the Rays have won 12 of his last 17 starts. If he strings two bad starts back to back then all of a sudden he gives you 5 innings of 0 zero run ball. You just don't know what to expect. I think he's due for a good performance.
I have more faith in the Rays offense getting to Kenta Maeda and a bad Twins bullpen than Wacha having a bad game. Maeda has been about average all year but the Twins have still managed to win only 7 of his 19 starts this year. He's facing a line up that is on fire right now averaging 9.3 runs per game their last 6 games.
The Twins relief doesn't give him much help with a 5.04 ERA at home this year, and are vulnerable tonight. Put them up against this line up and the advantage is heavily in favor of Tampa Bay. The Twins don't have much to play for right now while the Rays are battling to stay afloat the AL East
I can't pass up this cheap number on Tampa here.
Bet: 5*Rays-106
Chris Torrisi continues his red hot run with a 68% start to the 2nd half of the MLB season and has netted 77.2* units of profit for bettors this season! Check out all of Chris's premium long term affordable packages right here and join him for long term winning investments as your advisor in the sports betting marketplace