Evaluating MLB Marketplace First Half Winners and Losers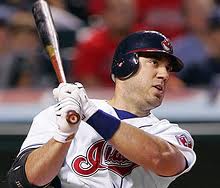 As the All-Star Break approaches there's definitely been some teams who have either exceeded or failed to live up to the sports betting marketplace expectations set by oddsmakers in March. As we examine this further I will give you the breakdown on the winners and losers of this group. I will also touch on where each teams value is headed for the second half of the season.
OVERACHIEVERS
Arizona Diamondbacks
Vegas Projected Win Total: 72
The Diamondbacks are on pace to definitely surpass what oddsmakers expected to be another losing season in Arizona. This team is clearly alive in the NL West playoff hunt right now. A few sharps aka professional bettors I've spoke with feel that Arizona reminds them of the Padres team from last season. They feel they are hot for now but will fade out of the spotlight come late August. Other sharps have a completely different opinion and feel Arizona is a legitimate contender for the NL West. Right now they are winning games away from Chase Field which is huge for any team that wants to make a run. Despite the winning road record oddsmakers still are underpricing Arizona I feel at times in road games.The D'Backs are a team with value in the second half to bet on but I don't think they have the pitching to win the NL West or Wildcard spot. I'd continue to ride Arizona until the wheels fall off because you're already up over a dime betting them this year.
New York Mets
Vegas Projected Win Total: 76.5
Oddsmakers expected a losing season in Queens for the Mets, especially with Johan Santana sidelined. It seems as if Fred Wilpon lit a fire under the Mets behinds when he went out and ripped into the teams superstars. I thought that it would create internal conflicts and expected them to sink out of the picture. To the contrary they've maintained to hold their own since his lashing out. Hats off to Jose Reyes who is having a MVP season keeping this team above the .500 mark. Even with Santana returning sometime in August I don't expect the Mets to finish above .500. I think oddsmakers have this number about right and I'll call for the Mets stock to drop in the second half of the season, especially around September when they are eliminated from the playoff hunt.
Cleveland Indians
Vegas Projected Win Total 71.5
I think the Indians are the biggest shocker in all of baseball this year. Nobody expected Cleveland to be in first place of the NL Central at the Break. Bettors are up well over a dime of profit betting them. They continue to be very hard to beat at Progressive Field. Their home record is on par with the Yankees, Red Sox, and Rangers home ballpark records. The young trio of Carlos Carrasco, Justin Masterson, and Josh Tomlin have put them back on the map for the time being. A lot of sharps and oddsmakers I've spoke with still are having trouble pricing Cleveland. I don't think anybody truly knows what to expect of them in the second half. I don't see oddsmakers adjusting and I think betting them in the second half of the season still should be a profitable investment.
Pittsburgh Pirates
Vegas Projected Win Total: 67.5
The Pirates above .500 at this point is something that nobody would've thought back during Spring Training. This is a young team that has proven themselves to be light years ahead of what the betting marketplace expected of them. The past few years the Pirates would've had you deep in the red investing in them. Not this year because the Pirates have you well over a dime of profit in your pocket backing them. Their pitching is what is making you money because offensively this team is averaging under four runs per game. While I don't think they'll be making the playoffs this year, I will definitely be betting them in the second half of the season. If it ain't broke don't fix it.
Washington Nationals
Vegas Projected Win Total: 72
Here's a team that squares aka the general betting public have been fading for years and making money doing so. Not this year as the Nationals are bringing profits to those who invest in them. I have to admit I'll be spot betting them on the highway in the second half of the season. At home I think the Nationals are very undervalued though. They have the fourth best home record in the National League this year which is something that most bettors haven't caught on to. Oddsmakers are still pricing them as dogs and cheap favorites at Nationals Park. My second half projection is that they probably finish below .500 but like I said earlier look to make some money with them at cheap prices at home.
Tampa Bay Devil rays
Vegas Projected Win Total: 84
A lot of sharps I spoke with back in March were betting the under 84 when it came to the season win total for the Devil Rays in 2011. They did lose quite a few key pieces to their team and I understood their reasoning. Of course having to compete with the Yankees and Red Sox doesn't help either. You're in the green investing the Devil Rays this season. I like Tampa Bay and I think they finish strong this year. I like Joe Maddon, I feel their pitching staff is amazing, and they have just enough offensive talent to compete in the brutal AL East. There isn't much value betting them at home because I feel they're actually overpriced at home this year. The value is getting them on the road, where they actually have a better record than at Tropicana Field.
UNDERACHIEVERS
Florida Marlins
Vegas Projected Win Total: 82
Oddsmakers expected Florida to be at least a .500 ball club this year. Well after a manager change which led them to hiring 80 year old Jack McKeon had me scratching my head. They've had a 1-19 stretch which plummeted them into the bottom of the NL East. I think losing Josh Johnson from this rotation has really put a strain on the Marlins and contributed to the downfall. I won't argue with you that the Marlins finish below Vegas projected totals. But I will make a case saying I am trying to find spots to bet them in the second half of the sesaon. I think with all the negative press this team has recieved it really lowered their market value into the dumps. It's good for us sharp bettors because now we can pick and choose our spots with a team that will be priced 10 or 20 cents off their true market prices in certain cases.
Houston Astros
Vegas Projected Win Total 71.5
Okay they were projected to be bad by oddsmakers obviously, but not this bad. Houston has been a team in the past that sharp bettors have thrived on catching them undervalued and been able to turn a profit with when investing in them. That is not the case at all this year. It's actually just the opposite. Sharps who have tried their hand at backing the Astros have dug themselves deep into a hole. There's only one for Houston to go and that's up. I'd continue to sell their stock for the second half of the season and stay away from betting on them.
Los Angeles Dodgers
Vegas Projected Win Total 84
What a mess this Dodgers organization has turned into. Once one of the prominent names in baseball it has now turned into an eyesore. Same thing for bettors backing them who are over a dime and a half in the hole. There's too many internal problems here for the Dodgers to right the ship. They actually sit in the bottom quarter of the league in both hitting and pitching. There is just no way you will make money with a team like that. Remember all Los Angeles teams are overpriced in the sports betting marketplace given their proximity to Las Vegas. So essentially you are paying a tax investing on these teams, especially if the team is doing good. Dodgers are a dud right now, so don't think twice and sell 'em.
Minnesota Twins
Vegas Projected Win Total 85.5
Sure the Twins have been disappointment to sharps, oddsmakers, and ESPN pundits alike who expected them to be a playoff team. The thing is I actually think this team is being undervalued right now and I've made some nice money with them down the stretch before the All-Star Break. Actually you'd be about break even betting the Twins during the first half of the season despite them having the fourth worst record in the American League. Since June we've seen them wake up from their slumber at times and go on some really hot tears. My second half projection is to buy into the Twins. Squares have written them off already and that leaves plenty of valuable situations for us sharps to bet them.
Oakland A's
Vegas Projected Win Total 83.5
Oddsmakers expected the A's to finish above .500 this year. I never bought into the expectations. As a matter of fact in a previous blog and on twitter a few weeks ago I told bettors to start to sell the A's stock. The young pitching staff is amazing and there is no debating that. The problem is they are in the bottom 5% of the league in every offensive catergory. There is no way the A's will finish above .500 until they do something to ignite that offense. You'd be over a dime and a half in the hole backing the A's thus far and I think their woes continue during the second half of the season.
Colorado Rockies
Vegas Projected Win Total: 86.5
The Rockies have let me down when it comes to their home field advantage. I used to love betting them when they played at home because over 65% of the time they'd win. Coors Field was the best home park edge any team in MLB has seen over the last 10 years. This 2011 Rockies team can't seem to use that edge to their advantage as they float around .500 at home. Their ace Ubaldo Jiminez is having a let down year and that is definitely adding to their struggles. We all know in years past that the Rockies seem to play their best ball in September when they seem to surge to get into the playoff hunt. I'm not 100% ready to write off Colorado just yet but at the same token I'm in no rush to get to the betting window to back them. I'd play it by ear but it wouldn't surprise me to see them play better in the second half of the season.
Chicago Cubs
Vegas Projected Win Total: 81.5
Oddsmakers thought this maybe the year the Cubs finish around .500. The crazy thing is they have a lot of guys who are flourishing at the plate like Starlin Castro, Aramis Ramirez, Darwin Barney, Kosuke, Fukudome, Reed Johnson, Jeff Baker, and Marlon Byrd. The problem is that their pitching is horrendous. Myself and other sharps included carefully pick and choose our spots to play the Cubs this year. The best thing is to bet them when the opponent has a weak bullpen and a starting hurler that is equally as bad as their starter. They will not come anywhere close to what the boys in Vegas thought they would do in the second half of the season. I'd look to find them in undervalued spots though like I talked about earlier.
Did you have a tough first half of the MLB Season? Well if so you need to get on board with me for the second half of the MLB season which in my opinion is the easiest to exploit the books and make money. With oddsmakers putting more effort into Football lines because of squares focusing more on football that leaves plenty of value for us sharp bettors in MLB come late summer and fall. I've been making money all year on the bases focusing on small favorites, underdogs, and totals. Get on board with in the second half of the MLB season with my special pass that will take you through the World Series. Also you can purchase daily, weekly, and monthly packages right here at the site or by calling me directly at the office at (757)-462-9030.