Dallas Mavericks vs Memphis Grizzlies Free Pick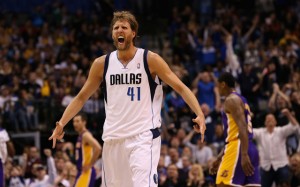 After winning my last two games I come to you tonight with the most meaningful game on the NBA's card. The Dallas Mavericks vs The Memphis Grizzlies. Tonights match up is for the 7th seed of the Western Conference. The winner will match up against the OKC Thunder and the loser will be playing the San Antonio Spurs in the first round.
The last 3 match ups between The Mavs/Grizz have all gone over the total. This may be a tighter game, as it is the fight for the 7th seed but both teams will have more scorers on the floor than they did the all previous meetings this year. Mike Miller has been hot behind the arc as of late and I look for that to continue as most defenses will sag down low on Z-Bo and Gasol leaving the perimeter open for some money balls.
I expect Memphis to get out to an early lead at home which will ultimately have Dallas resting some tired legs in the second half for the playoffs. This makes a tough call for the spread as it becomes highly unpredictable, but can quickly turn into a high scoring game with reserves running up and down the court and lack of defense knowing both teams have clinched a playoff spot.
Good luck!
James Thomas
Take: Memphis Grizzlies/Dallas Mavericks Over 190
Follow me on twitter @JThomasPicks