5 Dangerous NCAA-BB Mid Major Programs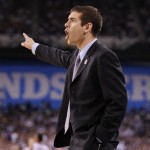 The College basketball landscape is always filled with some sneaky mid-major programs that make Cinderella runs come March. I have isolated five teams for the 2012/2013 season that I think are built to make some noise and deep run in the postseason. I also feel these are teams bettors should have circled because they will be capable of making some money versus the pointspread early on in the season before the market catches up.
Akron
Ohio will find itself getting all the attention in the MAC once again this year but don't sleep on the Zips of Akron. The first word that comes to mind when I think of this team is depth. They bring back 4 returning starters and I love the overall balance. Veteran Point Guard Alex Abreu (9.6 ppg 4.8 apg) is back running the show. Seven foot center Zeke Marshall who is the teams leading scorer from last year (10.4 ppg) also provides a great defensive shot blocking presence in the interior. This team is dangerous so keep your eye on them. They have early non-conference tests vs teams like Oklahoma State and Creighton where they will be catching points and may have some value.
Drexel
They got snubbed on Selection Sunday last year and I expect the Drexel Dragons to come out with a bitter taste in their mouth this year. Point Guard Frantz Massenat (13.4 ppg 4.8 apg) is the best player in the Colonial Athletic Association this year in my eyes. He is a southpaw if you don't know yet will be someone you will be familiar with come March. His partner in the backcourt Damion Lee (12.0 ppg) is also a solid and reliable wing. The City of Brotherly love is known for it's college basketball talent but Drexel isn't a name that rings a bell but it will this year . Get on board the Drexel bandwagon. They have a couple of big showdowns with St.Mary's and Davidson in non conference early in the season.
UMass
Senior Point Guard Chazz Williams (16.9 ppg 6.2 apg) is a 5-8 playmaker with a supporting cast around him to make some noise this year. Coach Derek Kellog will have this team playing in March in the NCAA Tournament. Four returning starters from a team that won 25 games is plenty reason to buy into this UMass team. They didn't catch enough buzz from the national media last year but I guarantee everyone will be talking about this UMass team in 2012/2013. They could be a cinderella team in March to do some damage.
St. Mary's
Matthew Dellavdova (15.5 ppg 6.4 apg) runs the show at the point giving the Gaels the best backcourt in the WCC this season. The supporting cast featuring guys like forward Brad Waldow (8.1 ppg 4.1 rpg) and three point specialist guard Stephen Holt (10.1 ppg) round out a balanced attack for the Gaels this season. I have also been a guy who knocks the WCC when they play teams from more physical conferences who I think beat these teams up. But if they catch a favorable match up or two in March seeing this team hanging around come Sweet 16 time wouldn't shock me a bit. One thing that worries me is aside from the clash with Drexel the non-conference slate is a little soft.
Butler
The Bulldogs are stepping up in class joining the competitive Atlantic 10 this season but Brad Stevens team is stacked this season and he'll have no problem adapting to tougher competition. Watch out for Rotnei Clark a guard who transfered in from Arkansas. Speaking to several bookmakers I know in the industry said he is the real deal and will thrive in Stevens system. One even said he is a poor man's Jimmer Fredette. Mix him in with veterans like Roosevelt Jones (8 ppg 6 rpg, Chrishawn Hopkins (8.6 ppg), Khyle Marshall (9.6 ppg 4.0 rpg), Andrew Smith (10.7 ppg 5.1 rpg) who I think will be able to bang with the big men in the A-10. This will be a very scary team in March and they can make a very deep run come Tournament time.
I've dominated the College Basketball Market over the years. Last year in particular we went 131-90 (59%) winners in NCAA-BB +131* units of profit. I'm the guy you want on your side beating the betting market in college hoops week in and week out providing long term winners and stability. Get my Early Bird NBA/NCAA-BB Package right here on the site or by calling me directly at the office (757) 462-9030.