2020 NFL Week 1 Opening Line Pointspreads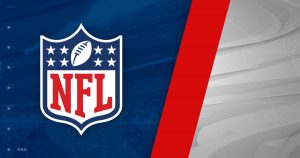 Football is almost back!
The NFL Season is right around the corner and the anticipation for fans is at an all-time high. These opening numbers give fans a sense of optimism, hope, and a sense normalcy during these tough times during the Corona Virus Pandemic.
There are Opening Line numbers courtesy of Fan Duel.
Houston @ Kansas City -10 Total: 54.5
Miami @ New England -7 Total: 43.5
Cleveland @ Baltimore-7.5 Total: 48.5
NY Jets @ Buffalo-6.5 Total: 40.5
Las Vegas @ Carolina-1.5 Total: 45.5
Seattle @ Atlanta-1.5 Total: 48.5
Philadelphia @ Washington+5.5 Total: 44.5
Chicago @ Detroit-1.5 Total: 44.5
Indianapolis @ Jacksonville+7.5 Total: 46.5
Green Bay @ Minnesota-3.5 Total 46.5
LA Chargers @ Cincinnati+3.5 Total: 45.5
Arizona @ San Francisco-7.5 Total: 44.5
Tampa Bay @ New Orleans-4.5 Total: 49.5
Dallas @ LA Rams+2.5 Total 50.5
Pittsburgh @ NY Giants+3.5 Total 48
Tennessee @ Denver-2.5 Total 42.5