2015 MLB Playoffs Bookmaker Preview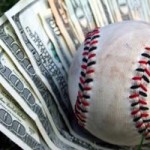 The 2015 MLB Playoffs are here! Chris Torrisi sits down with the same local NYC bookmaker he does his NFL Smart Money Report with to discuss the 2015 MLB Playoffs from a bookmakers point of view! Definitely a must read for all baseball fans gambling on the Playoffs.
So who is your biggest liability coming into the playoffs?
The Mets and Yankees without a doubt due to us being a local shop in NYC, we will be flooded with recreational bettor money rooting for the local teams. It's fair to say the quicker these two teams get knocked out, the happier we'll be.
Which team is more of a liability?
The Yankees are more a of a liability in the sense that they are the bigger long shot coming in. I also think the Yankees are the more dangerous of the two, I think they can make a deep run, and that will hurt us. Again I have to emphasize, the quicker these two teams are knocked out the happier we'll be.

I know you've been doing this awhile. What characteristics does this team have to present a threat to make a deep run?
Experience is a big factor. They have players with experience and a manager with post season experience. They have a great bull pen which is huge this time of year. To be honest I see the Yankees beating Houston tonight and moving on. Keuchel on 3 days rest will hurt him, and the overall youth of the Astros team. Keuchel was amazing at home but rather pedestrian on the road. I also think they beat the Royals and move onto the ALCS. I hope I'm wrong but that's my prediction, you can print it.
Yankees going to the ALCS is your prediction?
Yes, I hope I'm wrong about that and they lose to Houston the first night, so we will not have to worry about them. To be honest I think they really make it to the ALCS but I don't think they get past Toronto or Texas though. Texas will have their hands full, but I think they will make it a very competitive series with Toronto. That's another team I'd watch out for Texas, if they find a way past the Bluejays and get clicking, watch out folks.
What's your Mets and NL outlook?
Mets won't get by the Dodgers. The big two are going to be too much for New York to overcome, Greinke and Kershaw that is. The Mets lack of experience catches up in the spotlight. I think they have some young studs but they aren't going to be able to beat those two guys. It will be a great series, I'd look for some Unders in that one. As far as the World Series, I know It's the safe bet, but I like the Cardinals to come out of the National League. Balance is the first thing I think of when I think of St. Louis. They are the most balanced team in the whole thing, it's really their rings to lose in my opinion. The staff is incredible, they have a good line up, a great closer, solid manager, what more can you ask for?
Any other tidbits you'd like to add?
Fade the Royals, great batting but it's pitching that counts this time of year, and the Royals just don't have it. I think they'll be overpriced whether playing the Yankees or Astros. I'd really prefer the Yankees though, but either way you will be able to find some value going against them.
It's good to have a guy like Chris by your side in the playoffs! He's one of the most proven MLB handicappers in the industry! Chris Torrisi finished the regular season +84* in MLB! Get all of Chris's and the rest of the We Cover Spreads handicappers 2015 MLB Playoffs bets right here