2011 NFL Point Spreads for every game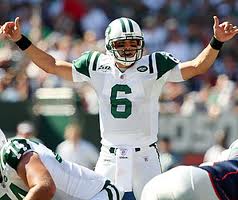 Cantor gaming has been on a quest trying to solidify their spot as the #1 sportsbook leader in Nevada. Their innovations continue as they've gone out on a limb and released lines on every single NFL game for the 2011 season before the lockout has ended. Lines opened up this past Friday at M Resort, Hard Rock, Cosmo, and the Tropicana which are all run by Cantor.
It's safe to say given the state of the economy Cantor sportsbook director Mike Colbert decided to release these lines about two weeks earlier than usual. With the NFL lines up during the Holiday weekend it gives Cantor books a big edge over the other books in Vegas with fans able to bet every single NFL line. It's been a smart move for Cantor because they have reported that their handle is up compared to the last two years when they released their NFL early lines.
Sharps and squares lined up and got down on their action despite the pending NFL lockout. They claim to have taken some sharp action on the Houston Texans in nine of their 16 games. Cantor also says they didn't have to move any of these lines more than one point. From what I'm hearing most sharps are a little hesitant to lay down their cash on these games because of so many uncertainties such as starting QB announcements, free agent signings, and any big injuries occur before the season starts.
Cantor Gaming has also stated that all games must be played 45 days within the original scheduled game date for bets to be valid.
We've picked out some key lines for some big games this season below.
Thursday, Sept. 8
New Orleans Saints at Green Bay Packers (-5.5)
Sunday, Sept. 11
Pittsburgh Steelers at Baltimore Ravens (-2.5)
New York Giants (-3) at Washington Redskins
Atlanta Falcons (PK) at Chicago Bears
Monday, Sept. 12
New England Patriots (-4) at Miami Dolphins
Oakland Raiders at Denver Broncos (-1)
Sunday, Sept. 18
Dallas Cowboys at San Francisco 49ers (PK)
Philadelphia Eagles at Atlanta Falcons (-3)
Sunday, Sept. 25
New York Giants at Philadelphia Eagles (-3)
Pittsburgh Steelers at Colts (-1.5)
Sunday, Oct. 2
New York Jets at Baltimore Ravens (-3)

Monday, Oct. 3
Indianapolis Colts (-1.5) at Tampa Bay Buccaneers
Sunday, Oct. 9
Kansas City Chiefs at Indianapolis Colts (-6.5)
New York Jets at New England Patriots (-5.5)
Green Bay Packers (-1) at Atlanta Falcons
Sunday, Oct. 16
Dallas Cowboys at New England Patriots (-8)
Indianapolis Colts at New Orleans Saints (-2.5)
San Diego Chargers at New York Jets (-3)
Kansas City Chiefs at Oakland Raiders (-3)
Sunday, Oct. 30
New England Patriots at Pittsburgh Steelers (-1)
Dallas Cowboys at Philadelphia Eagles (-4.5)
Monday, Oct. 31
San Diego Chargers (-2.5) at Kansas City Chiefs
Sunday, Nov. 6
New York Giants at New England Patriots (-7)
Green Bay Packers (PK) at San Diego Chargers
Sunday, Nov. 13
New Orleans Saints at Atlanta Falcons (-3)
New England Patriots at New York Jets (-1)
Sunday, Nov. 20
Tampa Bay Buccaneers at Green Bay Packers (-7)
Philadelphia Eagles at New York Giants (-2.5)
Monday, Nov. 21
Kansas City Chiefs at New England Patriots (-10)
Thursday, Nov. 24 (Thanksgiving)
Green Bay Packers (-4) at Detroit Lions
Miami Dolphins at Dallas Cowboys (-4.5)
San Francisco 49ers at Baltimore Ravens (-8.5)
Sunday, Nov. 27
Chicago Bears at Oakland Raiders (PK)
Pittsburgh Steelers at Kansas City Chiefs
Thursday, Dec. 1
Philadelphia Eagles (-3.5) at Seattle Seahawks
Sunday, Dec. 4
Green Bay Packers (PK) at New York Giants
Indianapolis Colts at New England Patriots (-6.5)
Sunday, Dec. 18
Green Bay Packers (-3.5) at Kansas City Chiefs
New York Jets at Philadelphia Eagles (-2.5)
Saturday, Dec. 24
New York Giants at New York Jets (-3.5)
Philadelphia Eagles at Dallas Cowboys (-1.5)
Sunday, Dec. 25
Chicago Bears at Green Bay Packers (-7)
Monday, Dec. 26
Atlanta Falcons at New Orleans Saints (-2)
Sunday, Jan 1
San Diego Chargers at Oakland Raiders (-1.5)
With the looming lockout I have no clue when the NFL season will actually start but I can tell you one thing I'm doing my homework all summer long looking to do some real damage in the NFL this year. Once the NFL seems to move forward with business I'll have my NFL Early Bird Season Pass on sale! You can pick it up right here at the site or by calling me directly at the office at (757)-462-9030