12/27-12/29 NCAA-FB Bowl Games Smart Money Report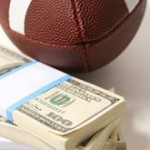 College Bowl Season and make sure to always check back at the site as I utilize my Las Vegas oddsmaker and NYC bookie contacts to give you the info on what's happening behind the counter in the College Bowl games this year. We'll talk about all of this weeks games in depth giving you the edge up on the early moves in the marketplace coast to coast.
I always preach to pay attention to opening numbers. If you want to win like as sharp you have to think like a sharp I always say. Remember sharps aka professional bettors bet early in the week into opening numbers to get themselves the best value possible.
Remember squares aka the general betting public usually wait to place their bets until gameday before kick off. So any early moves you see during the beginning of the week is sharp money.
It's important to realize that every early sharp move isn't them holding on to that position. Sometime it's head fake money which is sharps moving a line in order to get a more favorable number on game day betting the other side.
Tuesday 12/27
Little Caesars bowl
Western Michigan vs Purdue (-3, O/U 60)
The early move out in the desert according to my Vegas oddsmaker contact was moving Purdue from -2 to -3 where it currently sits comes press time. No early moves on the total to report. Same exact story here on the NYC underground scene.
Belk Bowl
Louisville vs NC State (-1.5, O/U 44)
At my Vegas contacts shop he opened at NC State-1 and the initial move was on the favorite moving them as high as 2.5. It was then bet down as low as a PK before settling back at NC State-1 where it opened. The total was bet down from 45 to 44. According to my local NYC bookies source this opened at NC State laying 2 and hit as high as 3 before going as low as 1 and finally settling at NC State laying 1.5 at press time. The total opened at 46 and has been bet down to 44.
Wednesday 12/28
Military Bowl
Toledo vs Air Force (+3, O/U 71)
My Vegas oddsmaker contact has no early movement to report on this game as he's sat quietly at 3 and 70 with the side and total. This opened at 3 here in New York in underground shops and has adjusted to -115 vig to bet Toledo. The total opened at 71.5 hit as low as 70.5 before settling at 71 come press time.
Bridgepoint Education Bowl
California vs Texas (-3, O/U 48)
This opened at 3.5 on the Vegas strip and the early move came in on the dog moving this down to 3 where the love stopped. The total was bet up half of tick from 47.5 to 48. Here in NYC local shops this opened at 3 with no movement on the side. A little different story on the total as this opened at 48.5 and has been bet down to 47.5.
Thursday 12/29
Champs Sports Bowl
Notre Dame vs Florida State (-3, O/U 46.5)
No movement in the desert in Vegas on the side or total yet in this one. No movement on the side here in NYC as we still sit at the key number of 3. The total opened at 48 and was bet down to 46.5 initially but has settled back at 48. This will be one of the heaviest bet non-BCS games and the public very easily can move this if they go one way or the other come game day.
Alamo Bowl
Washington vs Baylor (-9.5, O/U 78)
My Las Vegas Oddsmaker contact opened this at 9 and hit as high as the key number of 10 where he saw resistance and buy back on the dog moving this down to 9.5. He said the total has been bet up from 78 to 78.5 at his shop. Here on the local NYC scene this opened at 9 and has been slightly bet up to 9.5. The total was bet down a half of tick from the 78.5 opener to 78.
We're locked and loaded for Saturday! I'm on a 21-10-2 (68%) NCAA-FB run heading into the Bowl Season. Over the last 5 years I've been as consistent as they come in the Bowl games winning 61% of my bets with a 55-34 record! You can get all my bowl bets for one low price by purchasing my bowl pass package or buying games individually right here on the site or by calling me at the office at (757) 462-9030.