12/17 NCAA-FB Bowl Games Smart Money Report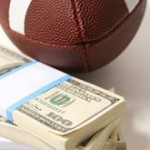 College Bowl Season and make sure to always check back at the site as I utilize my Las Vegas oddsmaker and NYC bookie contacts to give you the info on what's happening behind the counter in the College Bowl games this year. We'll talk about all of this Saturday's games in depth giving you the edge up on the early moves in the marketplace coast to coast.
I always preach to pay attention to opening numbers. If you want to win like as sharp you have to think like a sharp I always say. Remember sharps aka professional bettors bet early in the week into opening numbers to get themselves the best value possible.
Remember squares aka the general betting public usually wait to place their bets until gameday before kick off. So any early moves you see during the beginning of the week is sharp money.
It's important to realize that every early sharp move isn't them holding on to that position. Sometime it's head fake money which is sharps moving a line in order to get a more favorable number on game day betting the other side.
New Mexico Bowl
Temple vs Wyoming (+7, O/U 50)
My Vegas contact opened this at 7 and was bet down to 6 with sharp support on the dog. Since then the number has settled back at the opening number of 7. The total opened up at 48 and was bet up to 50 with support for the Over. Here in the underground NYC scene this opened at 7 and hit 7.5 where sharps bought back on the dog. It has since settled back at the key number of 7. Same story on the total opening at 48 and moving up to 50.
Idaho Potato Bowl
Utah State vs Ohio (+1.5, O/U 60)
My Vegas oddsmaker source opened this at 3.5 at his shop and saw support on the dog driving this number all the way through the key number of 3 down to 1. The total opened up at 57 and was bet up to 60 with support on the Over. According to my local bookie source he opened this at 3 and moved down as low as 1 with support on the dog. He is currently at 1.5 come press time. The total opened up at 57.5 and has been bet up to 59.5 with support coming in on the Over.
New Orleans Bowl
San Diego State vs Louisiana-Lafeyette (+5, O/U 59)
My Las Vegas oddsmaker contact opened this at the dead number of 5.5 and said he has fluctuated between 5.5 and 5 all week. The total was bet up a half of tick from 58.5 to 59. Here in the local scene in NYC this opened at 5.5 and also bounced back and forth between 5.5 and 5. The total has fluctuated between 58.5 and 58 all week.
I couldn't be more excited for the bowl season to be here. We're locked and loaded for Saturday! I'm on a 20-8-1 (71%) NCAA-FB run heading into the Bowl Season. Over the last 5 years I've been as consistent as they come in the Bowl games winning 61% of my bets with a 55-34 record! You can get all my bowl bets for one low price by purchasing my bowl pass package or buying games individually right here on the site or by calling me at the office at (757) 462-9030.